Screening : Selected films by Inventory at Motto Berlin
Giselle's Books and Motto invite you to a screening of Inventory's films. For the occasion, we will be showing the following videos: Ostalgia (2004), Beton Insel (2004), Sleepwalkers (2003) and Flesh and Stone, a geology of an Urban Existence (2003).  
First Screening at 7:15
Second Screening at 8:15
Friday, 12th of November 2021 at 7pm
Motto Berlin
Skalitzer Str. 68, im Hinterhof
10997 Berlin
British art collective Inventory was founded in London in 1995 by Damian Abbott, Paul Claydon and Adam Scrivener. Since 2004, they are based in Kent (UK) and Toulouse (France).
Inventory's previous solo exhibitions were at the Rob Tufnell gallery, London (2014 and 2016) White Columns, New York (2005); The Approach, London (2004, 2002 and 1999) and at The Modern Institute, Glasgow (1999). Recent collective exhibitions include: Condo London, Rob Tufnell (2018); The Revolutionary Suicide Mechanised Regiment Band, Rob Tufnell, Cologne (2016); Corruption Feeds, Bergen Kunsthall (2014); Make the Living Look Dead, 2nd Cannons Project Space, Los Angeles (2014); Ruin Lust, Tate Britain (2014); Keywords, INIVA (2013); A journey through London's subculture, the ICA at Old Selfridges Hotel, London (2013), De Appel, Amsterdam (2008); Kunstverein Hamburg (2007); Museum of Contemporary Art, Belgrade (2007); Kunsthaus Dresden (2006); Aspen Art Museum (2006); Portikus, Frankfurt (2004); ICA, London (2003); Whitechapel Gallery, London (2003); Lenbachhaus, Munich (2002); the Courtauld Institute of Art, London (2001); their work is held in the collections of the Centre Pompidou, Paris and the Tate Gallery, London. Their work is represented by Rob Tufnell.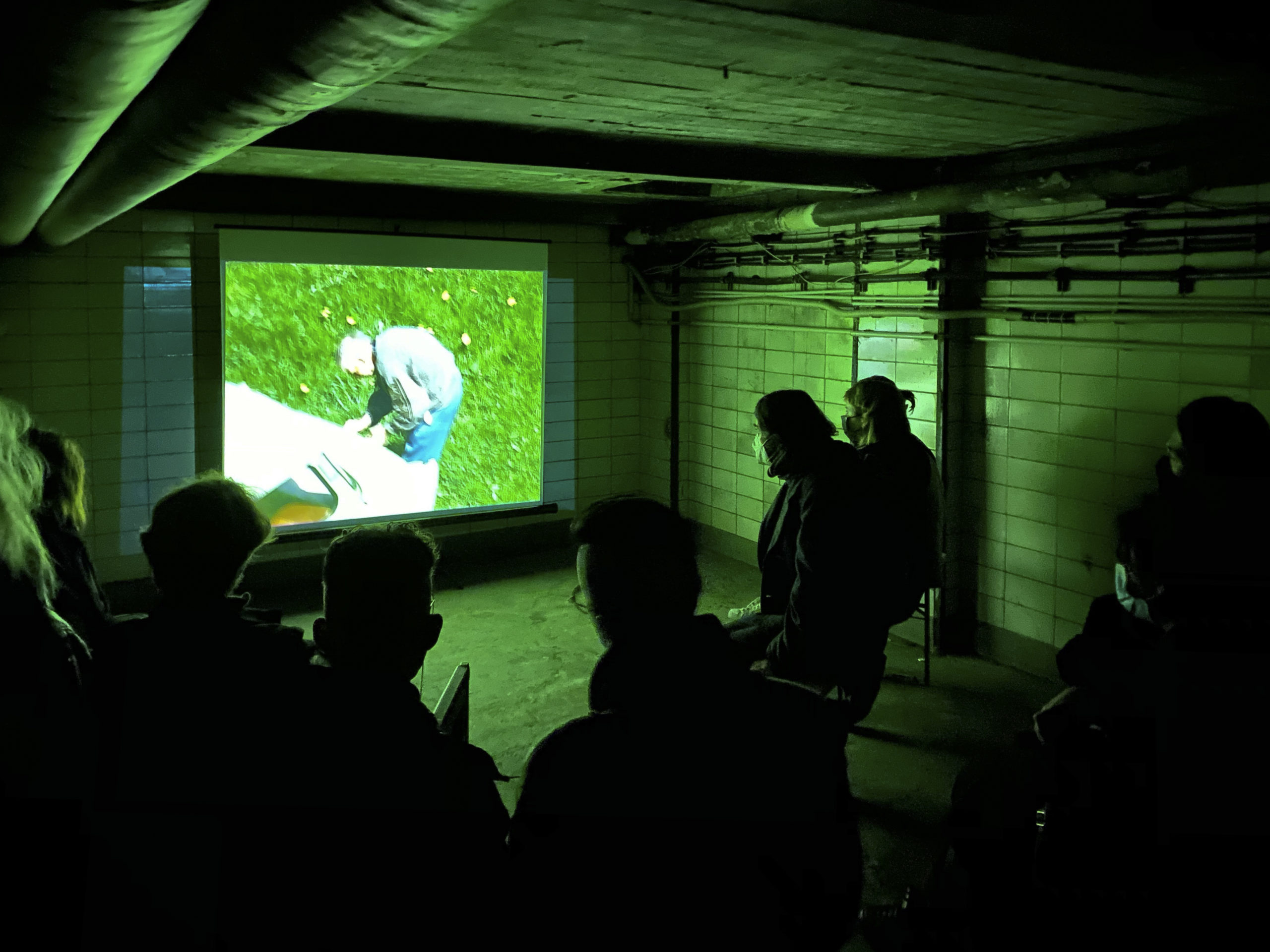 Courtesy of Giselle's Books & Inventory